Breaking down the inner workings of electrical connections may seem like a daunting task until you realize how often we use them. Though some connectors require certain specialized skills and practical experience in order to build them, their function remains the same across the board.
What is an electrical connection?
An electrical connector is an electromechanical device that is used for joining electrical conductors (e.g. wires, cables) in order to create an electrical circuit. These mechanisms are generally assigned a gender, with plugs being referred to as the male component and sockets, female. Connections can either serve as permanent electrical joints between two conductors or as a removable device for portable equipment.
Electrical connectors are divided into the following categories: inline/cable, chassis/panel, printed circuit board (PCB) mount, and splice/butt connectors.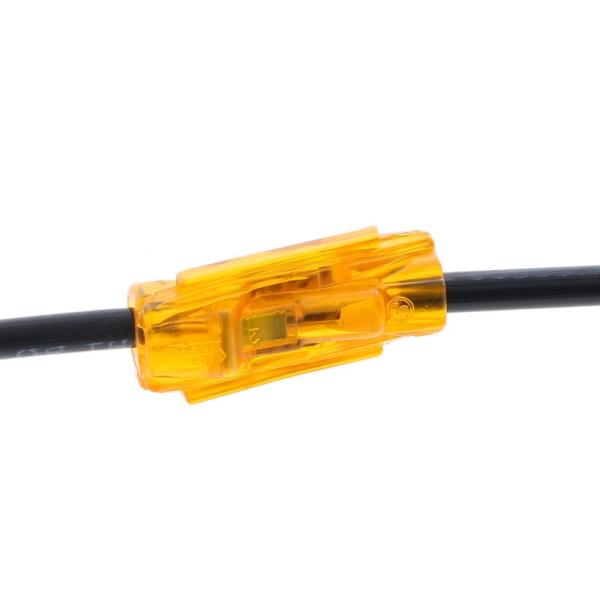 Inline/cable connectors are permanently attached to a cable, allowing it to be plugged into another terminal.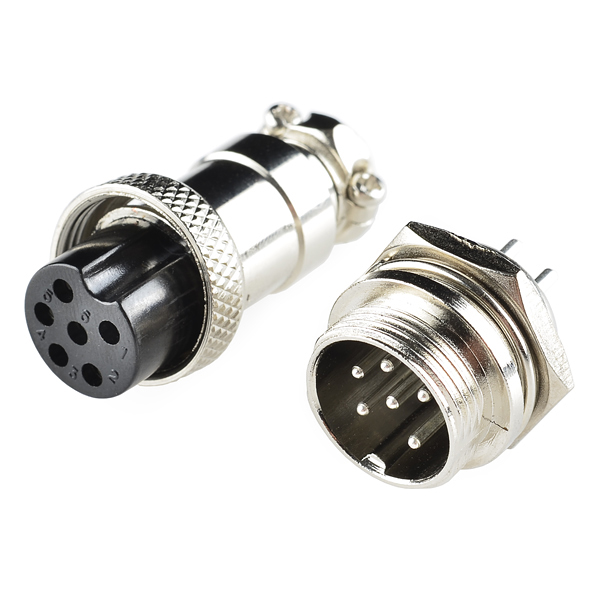 Chassis/panel connectors are permanently attached to a piece of equipment for users to connect a cable to a stationary device.
PCB mount connectors are soldered to a PCB, allowing for cable or wire attachment.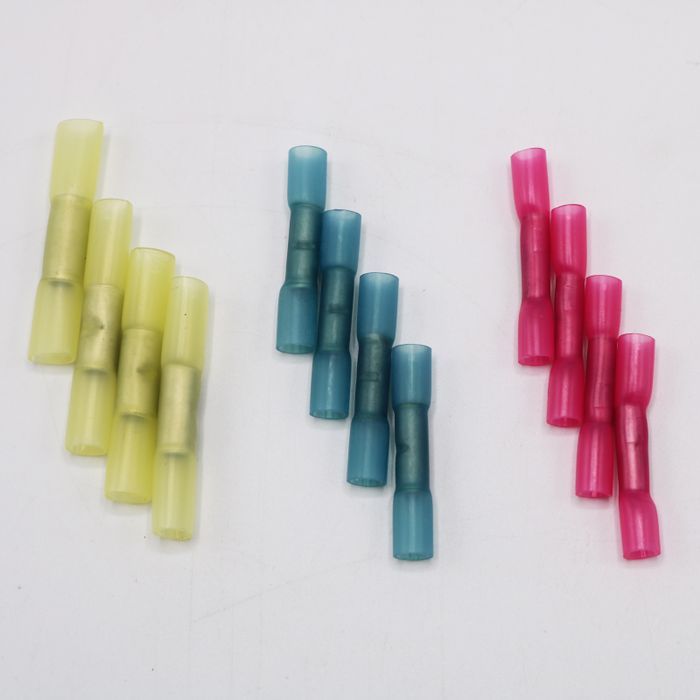 Splice/butt connectors permanently join two lengths of wire or cable.
With an endless amount of electrical connections (like the heat shrink Y-transition) used to keep equipment running, appliances cooking, and the lights on, here are ten types of connectors that power everyday life.
Types of electrical connections
USB connectors
These electrical connections are used with universal serial bus (USB) ports. Not only can they be used to connect USB products together, but they can connect USB wires to other standard port types.
Phone connectors
Commonly recognized as the ⅛ inch jack on pairs of headphones, phone connectors come in various sizes for many uses, including professional audio, amplifiers, etc. These devices are typically used for analog audio signals and are paired with the male counterpart, known as a plug.
XLR connectors
This kind of electrical connector is primarily found in the contexts of producing professional audio and video, as well as operating stage lighting equipment. With a circular design and three to seven pins, this hardware can also be utilized for lighting control, low-voltage power supplies, and other applications.
Crimp-on connectors
Crimped connections are solderless, instead using mechanical friction to secure a connector to a pre-stripped wire. Constructing a crimped connector usually requires a specialized tool, but otherwise entails a very easy installation process.
Crimping is relatively fast and cheap to execute, even in large-scale productions, and no dangerous processes are required to forge the connection.
Soldered connectors
Several kinds of plug and socket connectors are attached by soldering conductors to electrodes on the back of the connector. These joints are generally robust and reliable when soldered properly, but the process can be a bit more intensive than the building of other connections.
Soldered connections involve melting a filler metal onto an electrical joint and are generally more involved than crimped connections.
Insulation-displacement connectors (IDCs)
Many connectors that require quick and easy assembly employ insulation-displacement connectors. These pieces of hardware usually have fork-shaped openings in the terminals and are intended for use with small conductors for signal purposes and low voltages.
With a sharp blade embedded in the connector, insulated wires are cut upon insertion. Special tools are required to assemble these connectors, and they tend to be more costly than those used for crimped connections.
Binding posts
Using stripped wires attached to a metal electrode, binding posts are single-wire connection methods that are commonly used in electronic test equipment and audio. They are one of few electrical connections that often accept banana plugs.
Terminal blocks
Sometimes referred to as terminal boards or strips, terminal blocks connect individual electrical wires without physically joining the ends. Offered to accommodate a wide range of wire sizes and terminal quantity, these electrical connectors are convenient and versatile.
Ring and spade connectors
These connectors make electrical contact using the flat surface of the ring or spade. The proper size of these pieces of hardware is determined by the gauge of the conducting wire, as well as the interior and exterior diameters.
Blade connectors
These single-wire, plug-and-socket connections use flat, conductive blades that are inserted into a receptacle. Constructed either by crimping or soldering, these electrical connectors can be insulated or uninsulated depending on its application.
You certainly don't have to be an electrician to get a solid grasp of the common types of electrical connections. And as always, it's important to protect these connections with tools like heat shrink tubing, heat shrink tape and braided sleeving. With applications nearly everywhere you look, connectors can be constructed using the right tools and just a basic understanding of their functions.
Want to know more?
Hopefully, this guide has helped you understand all you need to know about electrical connections. Set up an account or log in to put in an order for heat shrink so your connections always stay protected.
If you have additional questions, visit our learning center or FAQs. Or you can contact us here with questions or to receive a sample.